What to do with Lawn Clippings?
OK, so you're a dutiful lawn-caregiver who mows their yard 1-2 times a week, waters smartly and applies the right kinds of fertilizer. Hooray! You're doing summer right.
But when you're doing all that mowing, what do you do with all of those grass clippings that inevitably pile up (or bag up, depending on your mower)? Here are some things to think about when considering your lawn-mowing leftovers.
Leave them in place
Gardening Knowhow
says: "Cutting your lawn at the proper height and with the proper frequency means that the clippings will decompose naturally on your lawn without posing any harm. In fact, allowing grass clippings to decompose on your lawn naturally will help to add nutrients to the soil and reduce your lawn's need for fertilizer."
Don't worry about thatch
One of the reasons people don't take advantage of the nutrient benefits of leaving grass clippings in place is that they fear they'll case thatch--a layer of partially decomposed grass-plant parts that keeps crucial water from the yard.
Grass seed makers Scotts
shares that as long as you mow regularly at the right height, the clippings will break down and disappear rapidly.
Animal feed
A Colorado State University study
showed that grass clippings could be an effective and nutritious source of food for livestock such as sheep. The study concluded: "The results from the 4 studies collectively indicate that grass clippings can be effectively and safely utilized as inexpensive, renewable feed sources for sheep. Grass clippings supplemented with grain resulted in acceptable daily weight gains and carcass traits at less cost per pound of gain than conventional diets. Even when grass clippings had been treated with herbicides approved for feeding to livestock, detectable levels of herbicide in the sheep urine became non-detectable 2 days after the last day the clippings were fed."
Compost
Natural Living Ideas
spells this out quite nicely: "A proper compost pile requires a mix of green and brown materials. Freshly cut grass is considered 'green', and so will need to be balanced out by the addition of some brown material, like dry leaves, branches, twigs or paper. When adding fresh grass clippings, make sure to turn the grass into the pile to enhance aeration and prevent compaction."
​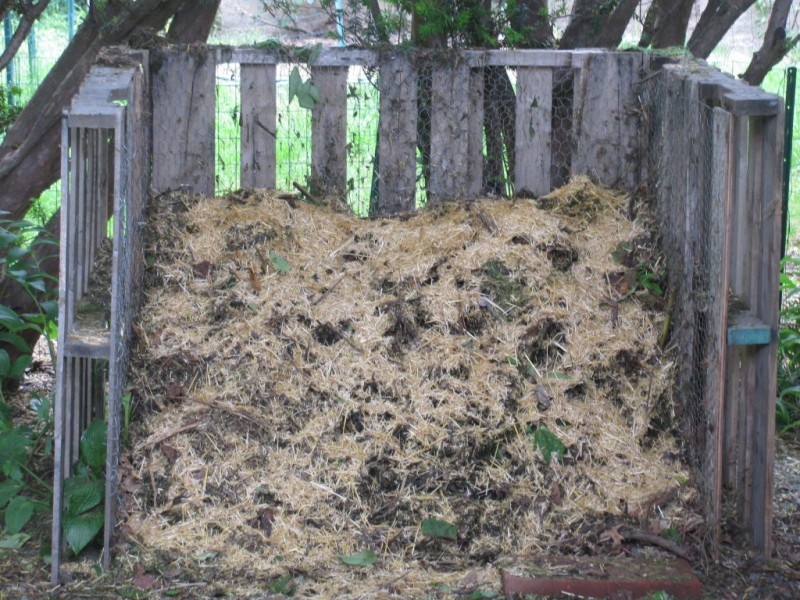 Lawn clipping tea
Just like you make tea by steeping leaves in water and drinking it, your garden can benefit from its own kind of tea made from lawn clippings (and other compost) soaked in water. "Start with good compost, give it some water, some aeration and some time, and you'll have a multipurpose elixir for your garden."
Fine Gardening
says this tea increases the nutritional quality and overall flavor of vegetables. Don't drink it yourself, though!
Natural dye
For a less conventional use for your grass clippings, why not look into making your own natural dye? Green, of course, is the only color you'll get out of it, but with artificial colorings increasingly being recognized as toxic, carcinogenic and contributors to ADHD, every little bit helps.
According to
Natural Living Ideas
, the recipe calls for four cups of grass clippings per four cups of water mixed together. Bring the mixture to a boil before turning down the heat. "Cover and simmer for 60 minutes. Allow the colored water to cool completely before straining the liquid into a glass jar or bowl. Add one tablespoon of vinegar for each cup of dye liquid."
Defend against weeds
Flymo shares
: "Grass clippings are not only a great natural fertilizer but they are also a fantastic defense against weeds. By placing your grass clippings underneath the base of your hedges and bushes it will prevent weeds from growing. It also has the additional benefit of containing water which will be added to the soil when the grass breaks down. For best results, add about an inch and a half of clippings around the base of the hedge avoiding the main stems."
​
​
Slug and snail deterrents
According to
Flymo
, "If you grow your own vegetables you may find that slugs and snails often frequent your crop. One way to remove them without the use of pesticides is to dry out your grass clippings, and add them in thin layers around your vegetables. This may deter those pesky critters from taking a nibble out of your crops allowing you to enjoy them that bit more."
Recycle
If you mow and just want to get rid of the clippings, don't throw them away. There are plenty of ways to recycle these unwanted leftovers. Many waste disposal services offer yard debris bins in addition to recycling and garbage cans, and that's the best and most convenient way to find the most environmentally friendly way of relocating such clippings. But even if you don't have a yard debris can, a simple Google search will reveal free and green ways to dispose of your lawn waste.
Whatever you do, though, don't burn them. Not only is the smoke unpleasant for your neighbors, but in some cases (depending on what you use on the lawn), the fumes could carry toxic chemicals thanks to pesticides.
Need more ideas or more help using your lawn to its utmost? Give your
Dallas-area lawn specialists
a call at North Texas Lawns
today
to get your yard right where you want it to be, and to help you develop some good lawn care habits.
---
Comments
There are no comments

Posting comments after three months has been disabled.